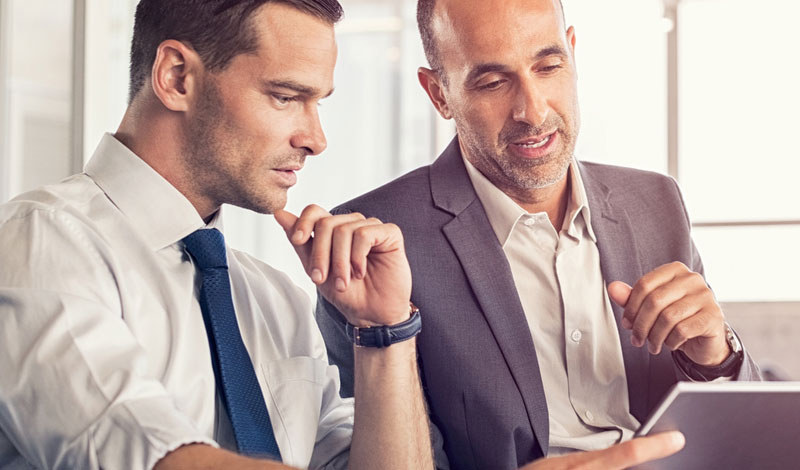 Posted on
Semiconductor manufacturing often takes a hardware-centric perspective when selecting equipment and vendors. However, manufacturers can benefit from a vendor's industry experience and, instead, take an application-specific route. A partner like Denton Vacuum, with decades of experience, can address key concerns to get you to production faster than piecing together OEM parts. Working with a single vendor, or as few as possible, also boosts your ROI by supplying tools that better integrate into manufacturing and a better service response.
One example [AS1] of an application-specific configuration is Denton's ultra-high uniformity sputter module for seed layers. Seed layers are often required in device manufacturing to enhance film properties of the subsequent layer. A seed layer promotes better adhesion and film growth. As device dimensions shrink, seed layers need to become thinner yet still provide good film properties. Uniformity is a driving factor in device yield, and as dimensions shrink, it becomes a larger and larger factor.
For these requirements, Denton married our Isoflux cylindrical cathodes to our Versa cluster platform. By using the Isoflux technology configured for a single metal target, the required film properties and uniformity are met. Using this configuration in our Versa cluster platform, the robustness, reliability, and uptime required by semiconductor manufacturing are easily met.
By identifying critical film and system characteristics and matching them with technology and configuration, the process modules easily slide into production.
Application Specific Configuration
Many engineers at the early stages of production will specify the hardware first: deposition technology, how many sources, the fixturing they want, and what in situ controls they want. The vendor is viewed as an integrator: they will shop around the same hardware spec from multiple integrators and vendors and then go with whoever has the lowest cost, one with best service, the closest location, or whatever reason. But it's not about the process, it's about the hardware. This works for many simple applications or R&D, but it's not great for key process steps. The integrator won't have any real insight into how the tool will work. The result: Functional Hardware.
As you get more advanced, you need application-specific configurations. Carefully selected capital equipment vendors have experience with the same application across multiple customers. The vendor is a collaboration partner with a standard product addressing key requirements. Vendor can provide a specific configuration that is best for their application. Specify film requirements first allows you – and your customers – to benefit from your vendor's experience. The result: A Working Production Process.
Factory ROI
Remember for each application, each factory requires a small number of tools for each process step. If you specify different vendors for each step may make sense at the FILM LEVEL. For example, Vendor A is perceived as "best" at optical coatings while Vendor B is perceived as "best" at metallization. You must consider, by using many vendors you will be responsible for the entire manufacturing process flow, and Vendors A and B will not have any insight into how their tools need to fit together. By partnering and collaborating with a few vendors, vendors have a better understanding of your factory requirements and manufacturing process flow. This leads to better integration into manufacturing and faster production qualification. You will realize better service response and minimize operator training costs as tools will have similar "look and feel". This ultimately results in higher factory uptime.
Maximizing Factory ROI Do's and Don'ts
DO Choose the process technology that best meets your production requirements
DON'T buy more capability than you need just be it is "better"
DON'T buy less capability than you need because it is "cheaper". Calculate the cost of ownership as well as the capex. Paying a little more can future proof your technology.
DO Partner with the fewest number of carefully selected vendors to improve overall factory uptime and time to market
Why Denton?
We are your resource for industry insights and applications. From the beginning, we work to understand your business, challenges, and needs. A partner who provides high-performance solutions and excellent customer service is the best long-term solution. A good partner uses their insight to help drive future product development with your needs in mind.
Your partner should understand that offering optimized processes and meeting performance requirements is important from the beginning and develop an application-specific design that delivers. Choosing the right partner means your tools will have a similar look and feel for easier training plus guidance and responsive service is always available. Partner with a thought leader like Denton Vacuum and see the beneficial outcomes for yourself.