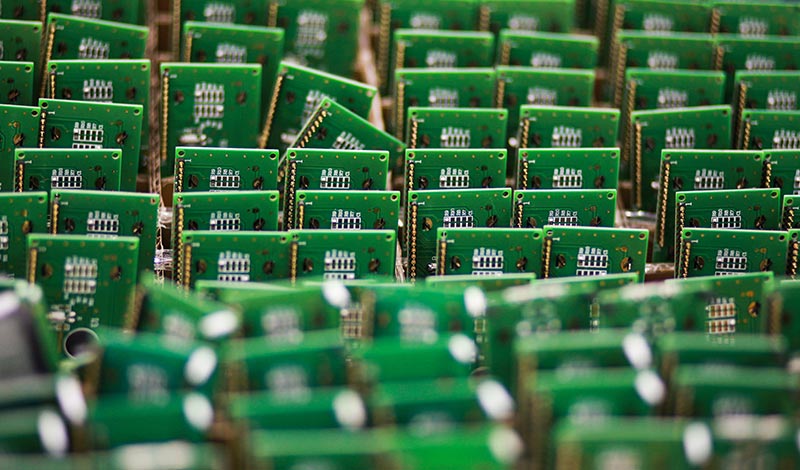 Posted on
To scale smoothly into high-volume manufacturing, you need to be prepared to meet higher throughput requirements without impacting your process control. This means investing in the right thin film system configuration to meet your demanding throughput needs.
Factors to Consider
When selecting a thin film deposition system for high-volume production, there are a number of factors to consider beyond process performance:
Uptime and availability: In order to manufacture products at a high volume, your equipment needs to be highly reliable, with little downtime for unscheduled maintenance. This starts with system design. Good system support and regular preventative maintenance are also critical factors for keeping equipment up and running and keeping unscheduled downtime to a minimum.
Time to production: System lead is only one component of total time it takes to cut your new system into production. Installation, process development and device qualification all need to be considered up front.
Throughput per capex dollar: A system that gives you a higher throughput per capital expense dollar spent (on the system) leaves more room in your budget for other expenditures.
Throughput per square foot: A single system that coats many substrates or wafers at a time may seem to be the best, but multiple smaller systems may take up less space, ultimately saving expensive real estate on your factory floor.
Cost of ownership (COO): While it's easy to look at cost of acquisition, it's really the lifetime COO that will drive – or destroy – ROI. All three of the factors above feed into system COO.
Introducing Automation into Your Process
By introducing automation, you'll cut down on the time it takes to perform certain routine process steps manually. Adding a front-end option to a compatible sputter module is one way to add automation. Front-end options offer a way to automatically load the module with a wafer for a faster overall process, increasing throughput over a standalone sputter module.
The most sophisticated front-end option is a cluster tool. Cluster architecture features multiple chambers and cassette load locks feeding into the sputter module via a robotic arm. This arm loads wafers from the cassettes for faster production, and with the multiple chambers, it can perform multi-layer processes without breaking vacuum, greatly increasing overall throughput.
It's a great advantage to use the same process module whether using a cluster architecture or not, so that when you're ready to scale production, you can maintain a consistent, repeatable process regardless of exact throughput requirements.
High Deposition Rates
Choosing a system with high deposition rates is also important in high-volume manufacturing. Some thin film deposition methods, like e-beam evaporation and magnetron sputtering, inherently enable high deposition rates. However, these types of physical vapor deposition (PVD) may not be the right option for you if you have other performance requirements to consider.
For example, oxide films can be deposited by RF magnetron sputtering but the rates are inherently low. To get more production from the same system, you can invest in in-situ controls like a plasma emission monitor (PEM). A constant feedback loop from the PEM provides automatic adjustments of the gas setpoint, controlling the reactive gas flow and maintaining the concentrations of metal and oxygen ions in the plasma. PEM works to keep the plasma intensity consistent throughout the process to produce repeatable, uniform thin oxide films and avoid target poisoning by the reactive gas, increasing the overall deposition rate in turn.
Partnering with a Proven Solutions Provider
To move your processes into high-volume manufacturing, you'll need to select the right thin film deposition system vendor, with experience in production at that scale. You'll want a partner who understands both COO and tool acquisition price, to deliver the most cost-effective option while meeting both throughput and performance needs.
Beware of a "bucket of parts" approach to system configuration, where you define the hardware elements and view your vendor as a system integrator. You will likely receive a functional system, but it may not be optimal. It also may take a long time to qualify for production, as a system integrator would not have any process responsibility. Your focus needs to be on acquiring a configuration that meets your core performance requirements at a high throughput. Your thin film system vendor needs to understand the value of this approach.
Looking to learn more about how you can scale up your production? Download our use case on thin film system configurations for compound semiconductor applications to gain an understanding of the equipment and tools available. You can also visit us at Booth #4073 at Photonics West, from February 5-7 in San Francisco.